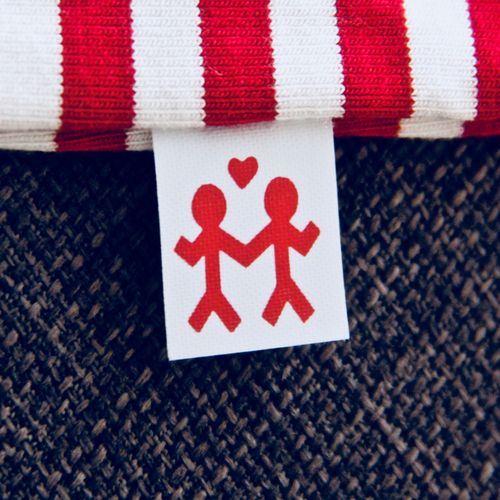 Subscribe to our newsletter


TABLE OF MEASUREMENTS OF THE BODY OF THE CHILD
| | | | | | | |
| --- | --- | --- | --- | --- | --- | --- |
| Âge | Tour de tête | Tour de taille | Longueur tronc | Stature | Poids (kilos) | |
| 1 months | 41 cm | 37 cm | 23 cm | 53 cm | 3.20 | |
| 3 months | 43 cm | 40 cm | 26 cm | 60 cm | 3.20 à 5.45 | |
| 6 months | 45 cm | 44 cm | 29 cm | 67 cm | 5.45 à 7.75 | |
| 12 months | 47 cm | 46 cm | 32 cm | 74 cm | 7.75 à 10 | |
| 18 montés | 48 cm | 46 cm | 35 cm | 81 cm | 10 à 11.85 | |
| 24 months | 49 cm | 48 cm | 37 cm | 86 cm | 11.85 à 13.2 | |
| 30 months | 50 cm | 50 cm | 39 cm | 90 cm | 13.2 et plus | |
| | | | | |
| --- | --- | --- | --- | --- |
| Âge | Tour de tête | Tour de taille | Longueur tronc | Stature |
| 2 years | 50 cm | 48 cm | 37 cm | 86 cm |
| 3 years | 50 cm | 50 cm | 39 cm | 94 cm |
| 4 years | 50 cm | 52 cm | 42 cm | 102 cm |
| 5 years | 51 cm | 53 cm | 46 cm | 108 cm |
| 6 years | 51.5 cm | 54 cm | 48 cm | 114 cm |
| 7 years | 52 cm | 55 cm | 50 cm | 120 cm |
| 8 years | 52 cm | 56 cm | 55 cm | 126 cm |
| 10 years | 53 cm | 59 cm | 59 cm | 138 cm |
| 12 years | 54 cm | 60 cm | 63 cm | 150 cm |
| 14 years | 55 cm | 61 cm | 66 cm | 156 cm |
Our clothes are cut according to the standards of:
STATISTICS CANADA.

If your child is up to standard he can dress his age, if he is above average you must take bigger at least one more size.

If in doubt, do not hesitate to contact us. We will always be happy to advise you.